Your search for containers on low-spec Linux devices is over.

.

Pantacor is the only ready-to-go open source platform that brings DevOps and cloud native technology to the low-spec Smart Device Edge.
Enter Pantacor.
Buzzy cloud technology does not fit in embedded architecture. Simply put, you cannot realize a container-based model with the likes of Docker and Kubernetes on a device that has 32 MB of NOR flash.
Don't change your product BOM, just use Pantacor.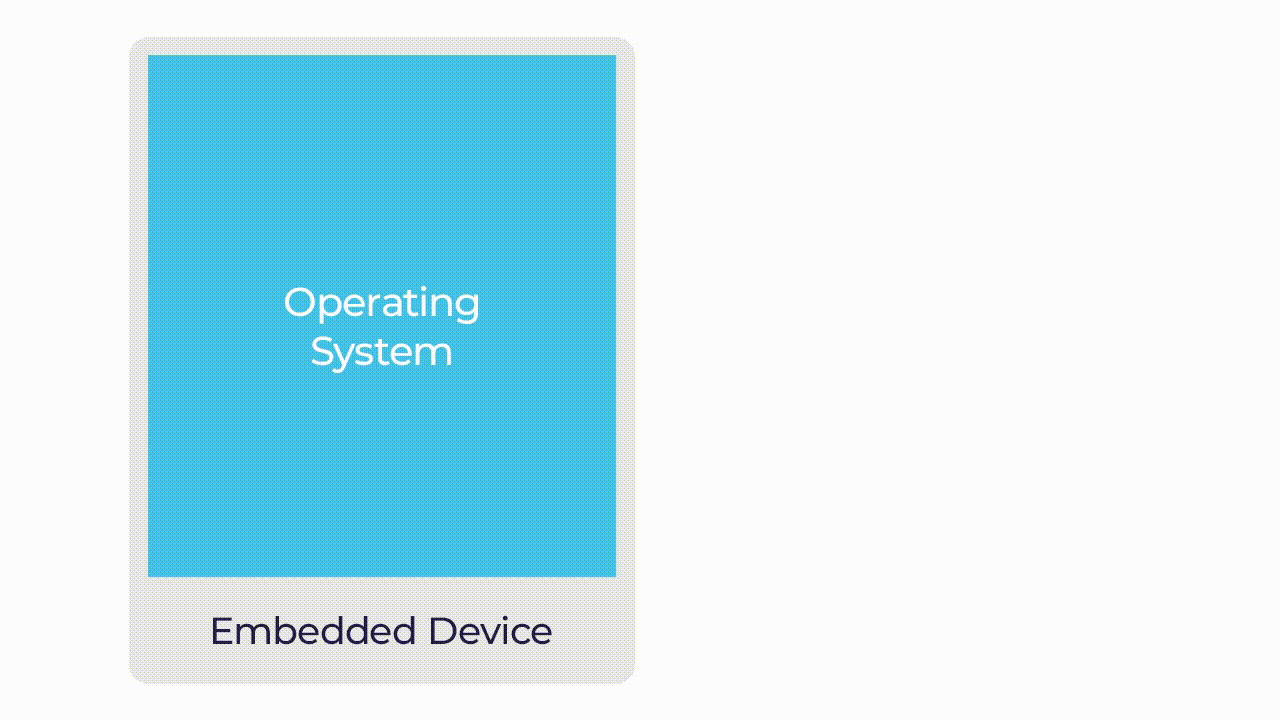 How does it work?
Embedded devices are defined by the set of software features running on them. You don't need a big OS to run a microservice oriented architecture on embedded hardware.
Freedom of choice in embedded development is critical to the exponential growth of the Smart Device Edge. No need to change the Linux distribution, or your custom-made streamlined mini-OS. Just use Pantacor's tools and get all the benefits of cloud DevOps at the embedded scale.
Enterprise-ready features:
Ultra-lightweight containers for apps and services
Transactional, fail-safe updates and configuration
Rollbacks in case of any type of failure
Scalable remote management
Self service options available
We support all Linux distributions out of the box:
An overview of the problem
Standard cloud technology does not fit in embedded devices — the most famous container runtimes will already overflow your system storage many times over.
Custom-made boards and infinite choice of system-on-modules need a flexible open source platform without vendor lock-in.
NAND/NOR flash based devices need to have IO usage in mind to prevent wear and damage, which current cloud technology does not.
Budget dilutes your value add because you have to invest in figuring out by yourself how to keep devices managed and maintained at scale.
Other platforms will massively change the way your existing core development takes place.
Resilience for fragile and unattended devices cannot be obtained through standard cloud technology.
Unattended smart edge devices must not fail when receiving a software update.
---
Our background
20+ years of embedded Linux experience and open source technology
Long-term involvement and leadership with Ubuntu, Debian, Gentoo, Linaro and the general embedded community
5 years fully dedicated to solving the question of modernizing embedded software development
Deep knowledge of 5G/4G RAN as well as fixed-access wireless and general connectivity
We are first and foremost open source developers focused on creating amazing core technology that can spark the industry of the future
---
Frequently asked questions
Are your containers secure?
Our containers use the same core Kernel technology as any others and as such have all the same hardening functionality available.
Do you run non-standard filesystems like JFFS2 and UBIFS?
Yes we do.
Do you run on no-FTL devices like NAND and NOR based systems?
Absolutely.
What architectures do you support?
All of them.
---
Get in touch