About Us
As 5G and general IoT become household terms, we enter a future where everything must be connected, yet the industry is not ready to meet this need. Historically, the devices that connect your home and office haven't changed much in a decade. This lack of product innovation has resulted in a market saturated with lots of equal devices, all of which do the same thing and add no extra value.
At Pantacor, we believe that turning fixed-function devices into software-defined infrastructure; from small deployments to large scale enterprise fleets, is the only way for the consumer devices industry to innovate and differentiate into the connected future.
Our Team
The Company's vision is driven forward by a world-wide team that has spent the last two decades working on all kinds of Linux-based products. We don't claim to have all the answers for your business, but we are ready to accompany and support you in your product journey to make sure your connected devices become a success.
Ricardo Mendoza
Co-founder & CEO
Embedded Linux enthusiast since the early 2000s, and part of previous leadership roles on special projects at Canonical and others, Ricardo brings deep insight into the workings of the connected devices industry, with the intention of shaping the future of embedded Linux. Ricardo also serves as Deputy Chairman on the Board of Directors of the UBports Foundation.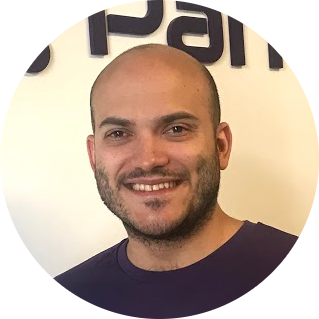 Alexander Sack
Co-founder & CTO
Long time Linux and open source leader whose goal is to make it easy for everyone to create large-scale Linux-based consumer products at scale. Alexander has most recently led several multi-disciplinary technology teams in companies such as Canonical and Linaro, overseeing product delivery for several high tier customers and driving ecosystem partnerships and open source adoption.